18 May 2011
About Buckdaze
Last Updated: Wednesday, 25 January 2023 21:05 Rich Stewart Hits: 42182
About our Guided Hunt: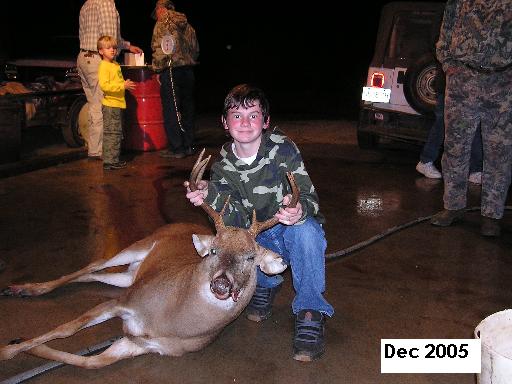 To make your experience as seamless as possible, we make campgrounds available for your stay, and provide meals in the cost of the hunt. In addition, to make the outing affordable for the family, some children may qualify for free participation.
Highlights:
Hunt on private land in the prime of deer hunting season.
Two days of guided hunting on nearly 30,000 acres.
Camping available.
Five meals included.
Free cold storage of deer.
Hunting contest and door prizes.
No cost for children 12 and under when accompanied by a paying adult.
This Year's Cost:
Hunter (16 and older) - $ 800
Youth (13 thru 15 with paid adult) - $ 400
Child (12 and younger with paid adult) - Free
Both youth hunts require a full paying adult
Non-hunter sitting with a hunter $ 200
Sponsor - $ 950
Benefactor - $1,450
Schedule of Events:
December 7, 2023
3:00 PM Check-in and on-site registration.
7:00 PM Complimentary supper.
*Raffles and drawings for great hunting gear after dinner.
December 8, 2023
Breakfast bags provided.
Morning and afternoon guided deer hunts.
Complimentary supper.
December 9, 2023
Breakfast bags provided.
Morning and afternoon guided deer hunts.
7:30 PM Complimentary supper, bull & brag session.
*More Raffles and drawings along with deer hunt prizes awarded after dinner.
Buck Daze is sponsored by the Parent Teacher Organization of Southwest Georgia Academy in Damascus, Georgia. Buck Daze promotes outdoor sportsmanship, hunting, and family participation. Proceeds from the hunt go directly to benefit the academic programs at S.G.A. Southwest Georgia Academy does not discriminate on the basis of race, color, national, or ethical origin in the administration of its educational policies, admission policies or athletic and other school administrated programs.